Rachel Lieberman - Minimalist Oracle Deck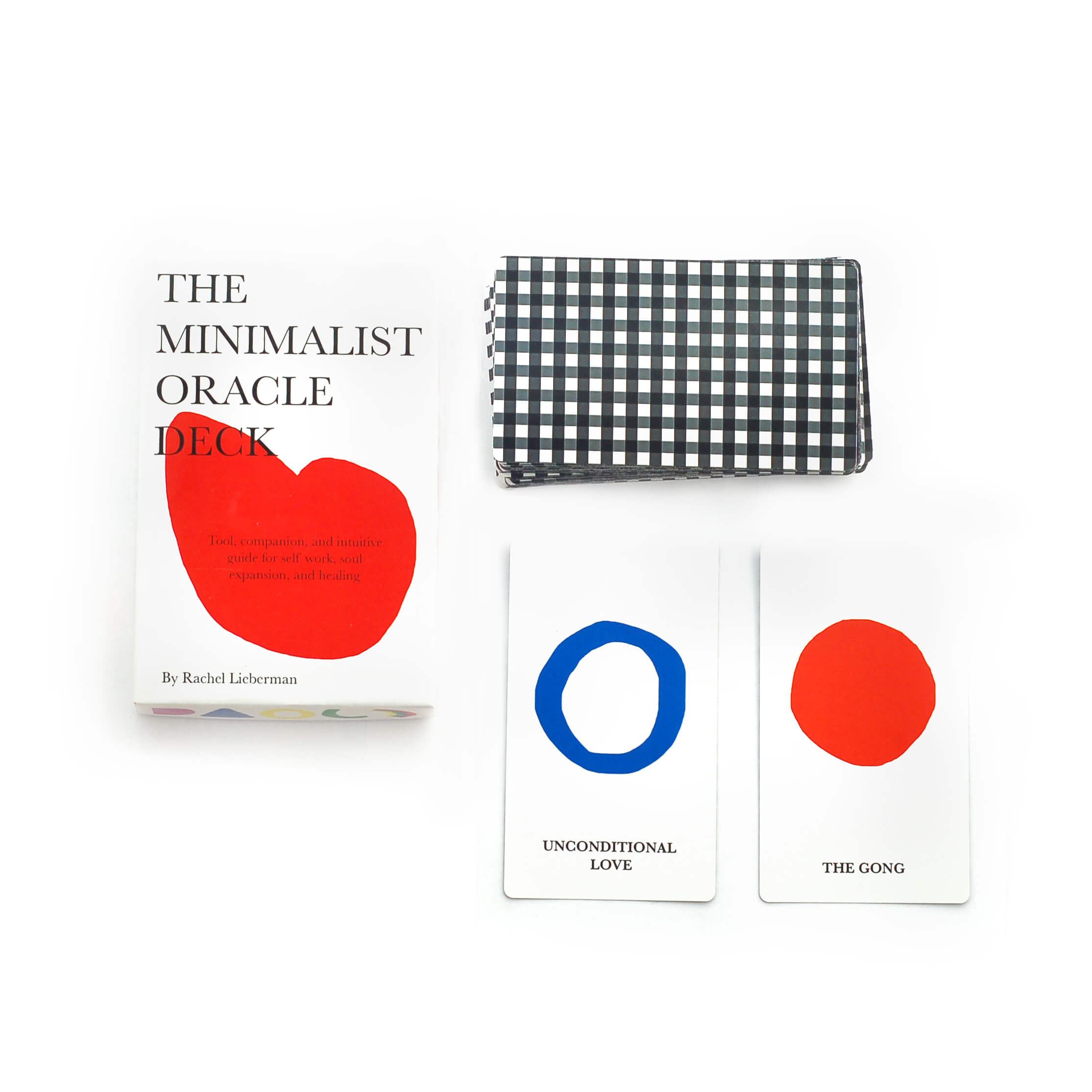 Rachel Lieberman - Minimalist Oracle Deck
The Minimalist Oracle Deck is a tool, companion, and guide for self-work, healing, and soul expansion. It's curious abstracted graphics are presented cleanly, allowing the reader to search deeper within, to unravel their own personal meanings from each spread. An ideal deck for someone working at expanding their intuition, and a beautiful tool to develop perception, articulate ideas, journal with and take daily inspiration from.
This colorful intuitive oracle deck comes in a sturdy 14cm x 9 box and includes:
- minimalist oracle cards printed on durable playing card stock
- 1 blank card for you to personalize and incorporate into your deck
-30 page guidebook for inspiration and guidance
About the maker: designed and created by artist and linguist Rachel Lieberman in Portland, Oregon and printed in the USA. "We all came to this planet to struggle and learn. It is completely unavoidable - it is our reason for being here. We also came to evolve toward feeling safe, necessary, loved, and supported in order to contribute to the planet in our own unique way."