Mary Evans - Iris Oracle Deck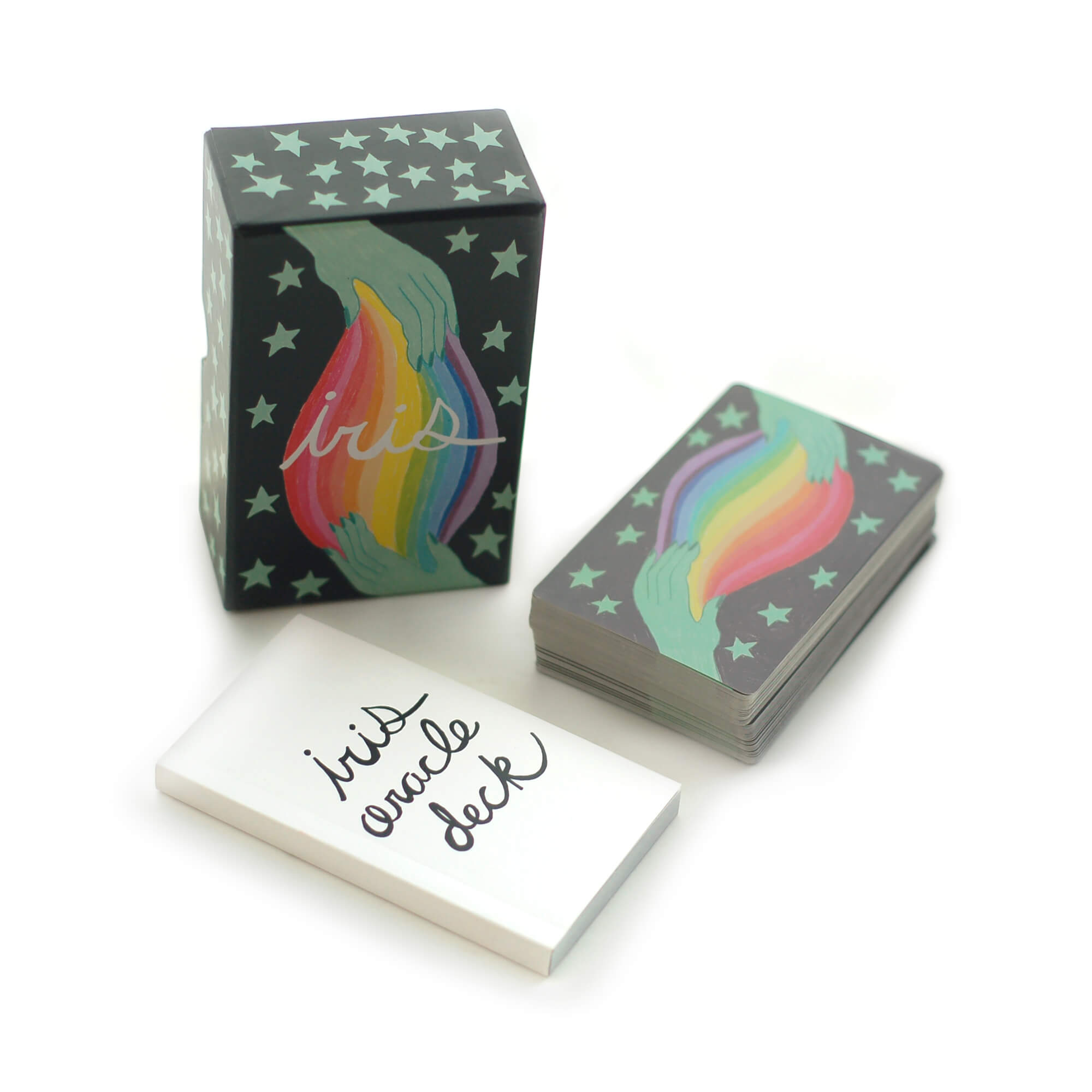 Mary Evans - Iris Oracle Deck
Iris is a full colour 78 card oracle deck. Each image was created by Mary Elizabeth Evans with the intention of creating unique archetypes and ideas that can be used in divinatory and healing practices. The illustrations are vibrant, curious and compelling. They have Mary's trademark folk art style.
"This project came into my life at a time when many changes were happening. Iris was my way to process my ideas and feelings about experiences though this life. It served as my most honest and open companion. In other decks that I have made, I used a sort of formula. With IRIS, the images and ideas formed in a more loose and intuitive way. My intention was to give this project freedom to appear as it wanted. I hope you enjoy this deck and that it may bring you so much magic and love!"
– Mary Elizabeth Evans
Using oracle decks can be a creatively freeing way to interact with divination and self reflection. Where tarot focuses on ancient systems of archetypes, these oracle decks focus on more emotional and abstract themes. You can use oracle decks in combination with a tarot deck, expanding further the emotional context in the reading.
Specifications:
78 full-colour cards
Cards measure 4.75″ x 2.5"
78-page mini book with guidance for each card
Comes in an illustrated lidded box for safe keeping
About the maker: Mary Elizabeth Evans, born in Nashville Tennessee was influenced early on by her environment. Dark and playful southern folk art and storytelling have become the bones of Mary's work. Folk art, serving more as a craft than "high art" is a reoccurring theme. Raised in the church, from a young age she was attracted to ritual and mysticism. Themes of the occult materialise themselves from a feminist perspective in naive line work that dance and tumble on paper. In her practice she honours craft as a form of expression that is accessible to many and can be used as a tool for self reflection.
sold out