Datter Industries - Arrow Necklace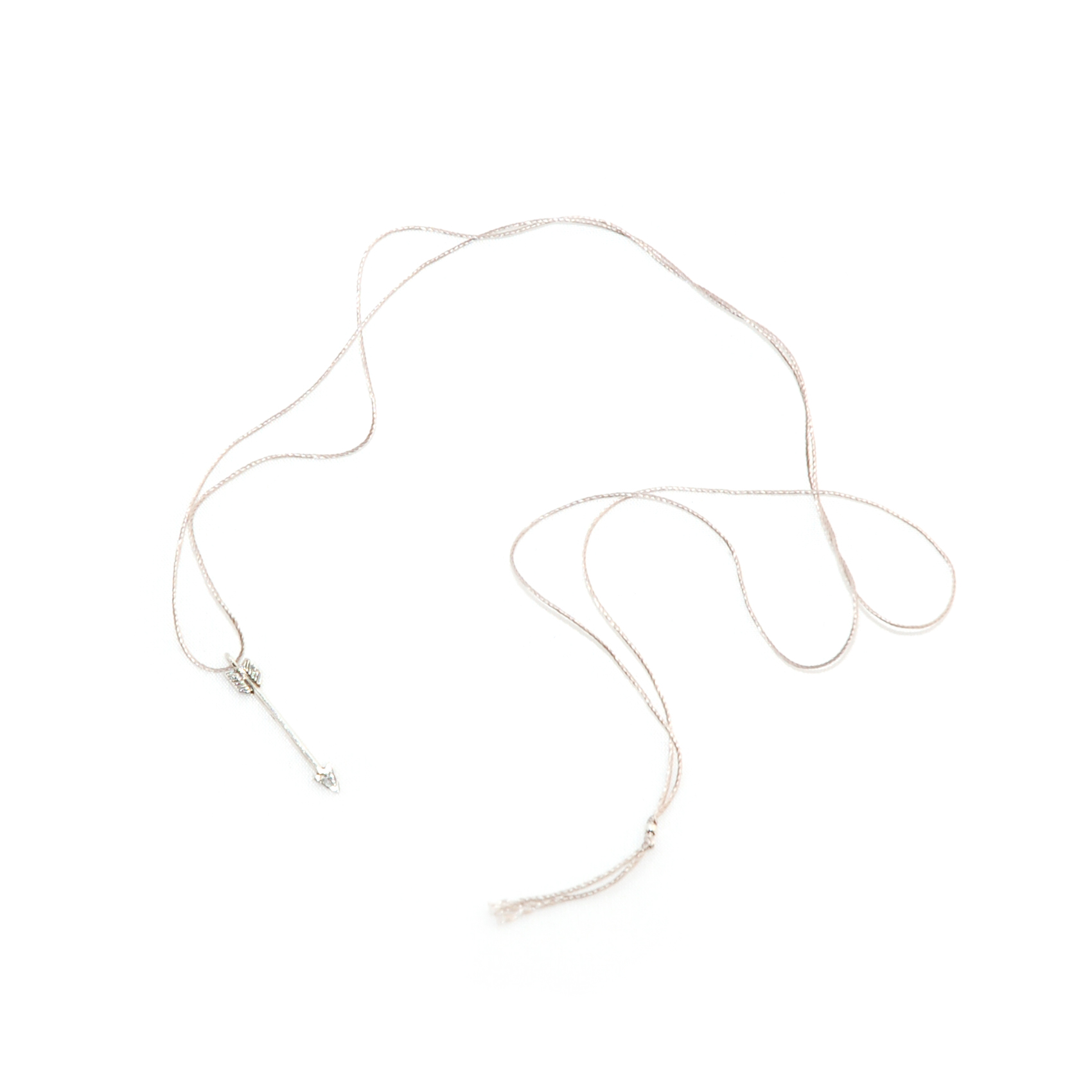 Datter Industries - Arrow Necklace
A dainty silver arrow on beautiful grey silk. Hangs long around the neck. Really simple and easy to wear, but still makes a delicate statement.
Specification:
Sterling silver pendant
24" cord length.
comes boxed
About the maker: Datter Industries is a project by illustrator Kaye Blegvad to create subtle, narrative jewellery. It began in New York City in 2010, but has since crossed the Atlantic as she moved between London and Brooklyn. Kaye now has tiny studios in both cities, where all pieces are made by hand. Datter is Kaye's endeavour to turn drawings and ideas into jewellery. All pieces start out as models hand carved in wax, which are then cast and finished individually in my studio. All work shows signs of being handmade, nothing too clean or too perfect. The process is part of the product. Kaye draws inspiration from all over the place - ancient artefacts, talismans, ritual, the occult, weaponry, and the natural world.
sold out