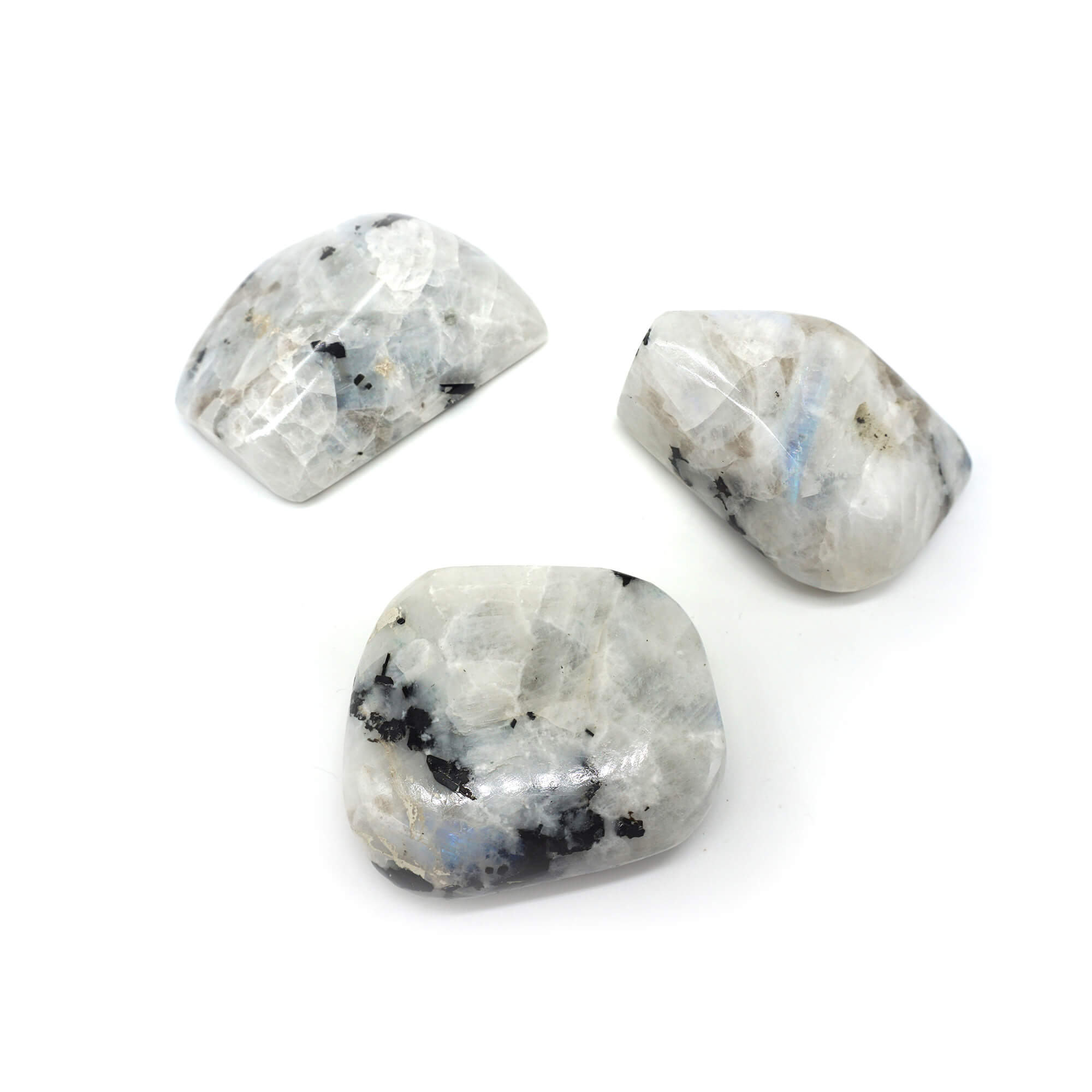 Rainbow Moonstone
The prism stone, containing rainbows and prismatic light. Moonstones are spiritually charged and connected as their name suggests to the feminine lunar energy of the moon.
Each piece contains iridescent flashes bringing harmony to the aura.
Rainbow moonstone is said to be an emotionally healing stone that helps overcome traumas. It protects with a light and peaceful vibration.
A perfect crystal to incorporate in your new moon and full moon rituals, when casting away unhelpful energies and manifesting with the magic of the moon.
Each piece measures around 6cm wide.