A folk tale - embroidered slippers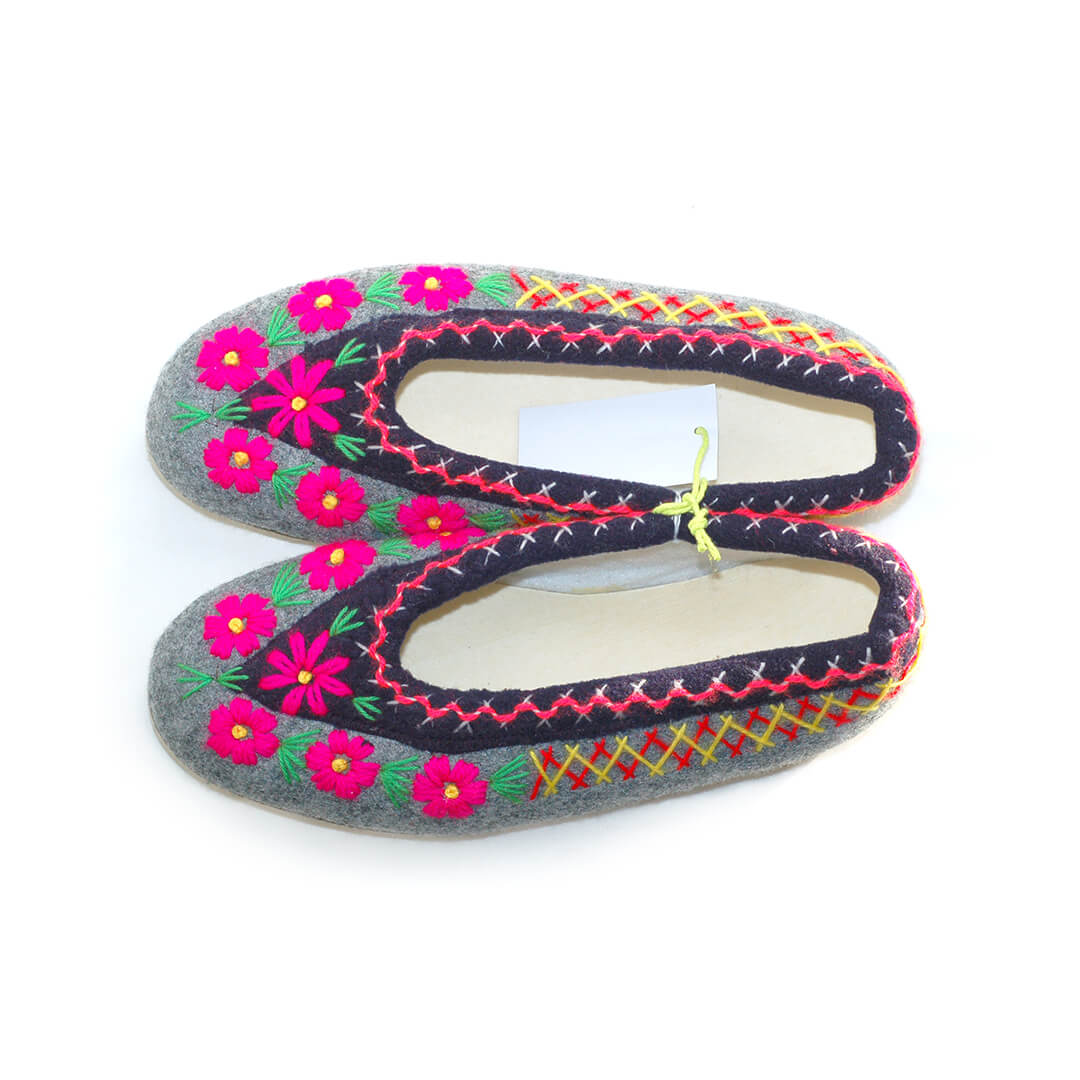 A folk tale - embroidered slippers
Handmade felted wool slipper based on the traditional footwear of the Gorale (highlander) folk in Poland. These unique pairs of slippers are both comfortable and stylish. The designs are beautiful, bright and vivid, a perfect compliment to your loungewear. Every pair is entirely unique, with the same base felt colour - the flowers and stitching vary between every pair. Please bare this in mind when ordering.
How to care for them
The rubber sole means that the slipper can be worn indoors and outdoors. A stylish and practical slipper for popping from the lounge to the garden. The slippers are machine washable, we recommend at 30 degrees. (The sizes are true to UK/EU size)
About the maker
These slippers are made by one man in a small mountain village in the Polish mountains. He is an artisan of slippers for 40 years; he moulds the felt and embroiders the traditional designs and the felt available from his local store.
Please note each stitching colourway is one of a kind so colours may vary from the photograph.
sold out