Collective Hand - Rainbow Tummy Pillow & Heating Pad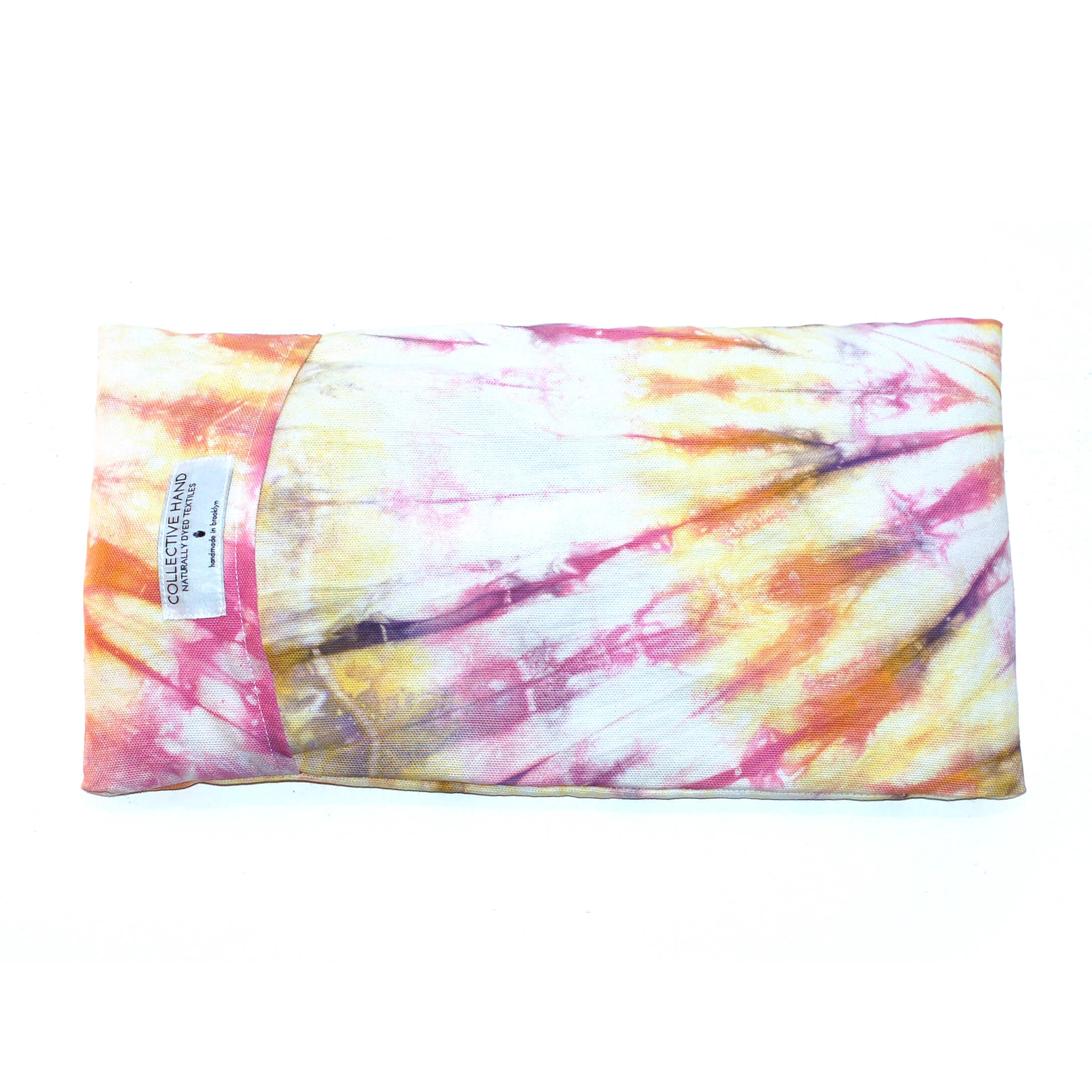 Collective Hand - Rainbow Tummy Pillow & Heating Pad
The perfect addition to your self-care rituals, our weighted pillows helps to loosen tension and relieve stress. The inserts are filled with flaxseed that evenly distributes heat. The outer cover is removable and washable. Perfect for menstrual cramps, back neck and shoulder stiffness, muscle aches and more. Kids love it too!Use at room temperature, microwave, or chill in the refrigerator or freezer. Use heat to relax stiff, tight muscles or use cold to reduce swelling. The pillow is all natural and fragrance-free.
(Vegan)100% cotton, one of a kind and dyed with natural dyes n Brooklyn, NY.
Hand wash cover with mild detergent.
Weight: 680 grams
Size: 30cm x 15cm
About the Maker
Collective Hand is a textile design studio specializing in naturally dyed fabrics. Founded in 2015 by Keely and Danielle Angel, the studio was born from a desire to share products that celebrate ancient dyeing traditions. Collective Hand is devoted to honouring the timely process of this art form, considering the integrity of each and every piece. Everything is dyed by hand and sewn in Brooklyn, NY
Other products you might like...